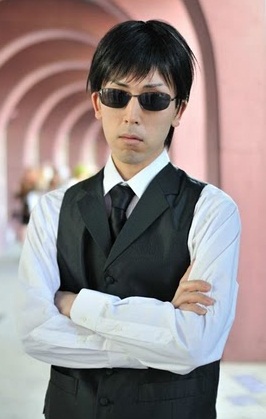 Name: Indiana Ashford Lamperouge
Age: 16
Year: Sixth
House: Ravenclaw
Birthdate: March 5th
Blood Type: Muggleborn
Likes: Books, music, and history.
Dislikes: Mosquitoes, backstabbers, and droughts.
Strengths: Innovative, Intelligent, Instinctive
Weaknesses: Distaste for norms, reckless curiosity, and an irrational fear of roaches.
Family: Both of his parents, Bismarck Lamperouge and Catherine Lamperouge nee Ashford passed away in a train wreck when he was only 5. He was raised by May Lamperouge, his older sister. He has a maternal cousin named Kallen Nishiki, who tends to visit every now and then.
Personal: Indiana is adventurous in nature that he's on the move whenever there isn't anything important for him to do. He isn't much into academics although his marks in school are top-notch in the past few years. Indiana is generally a simple person just finding his own way around the world.
Relationship: ---
Friendships: Skyler Riddle, Julie Pulie, Trista Black, Gwen DeArbour
Enemies: ---
~Approved by Evelyn DeArbour~